60 years of Laude with the Sales Department
Travelling the world with sales
It is hardly surprising that Laude is a well-known name in the cheese world. But what are the strengths of this company, which is celebrating its 60th anniversary this year? This question is best answered by Laude's own people. In the Sales department, we spoke to Jan Mulder, Erik Prins and Almar Rienstra about the company's successes, their own experiences and amusing anecdotes.
A strong trio
Jan, Erik and Almar are jointly responsible for sales. In practical terms, they have divided the world into regions and bear responsibility for each one of those regions. Almar has been with the company for 2 years and so is relatively new compared with most other employees. He is the Sales Manager responsible for North America, Africa, Asia, the Baltics and Croatia.
Jan joined the company in 1997, initially as a Production Manager. Since 2014, he has been the Director of Business Development within the Sales department. He combines the latter position with his work for the R&D department. Jan's working area includes Scandinavia, Spain, Italy and much of the Netherlands. 'In fact, we all work in the Netherlands because we all have our own customers here as well,' he adds.
Erik has worked for Laude the longest. He arrived in 1991 as a CNC Operator, straight after completing his military service. Soon enough, he ended up in the Sales department and did Sales Support until 2002. That job no longer exists. Now, as a Sales Manager, he mainly works in Europe and also has customers in Australia. 'I recently visited customers in Germany. When I have to travel for work, I schedule several appointments on my route in the same region, so I can visit several customers during one trip,' he says.

Jan K. Mulder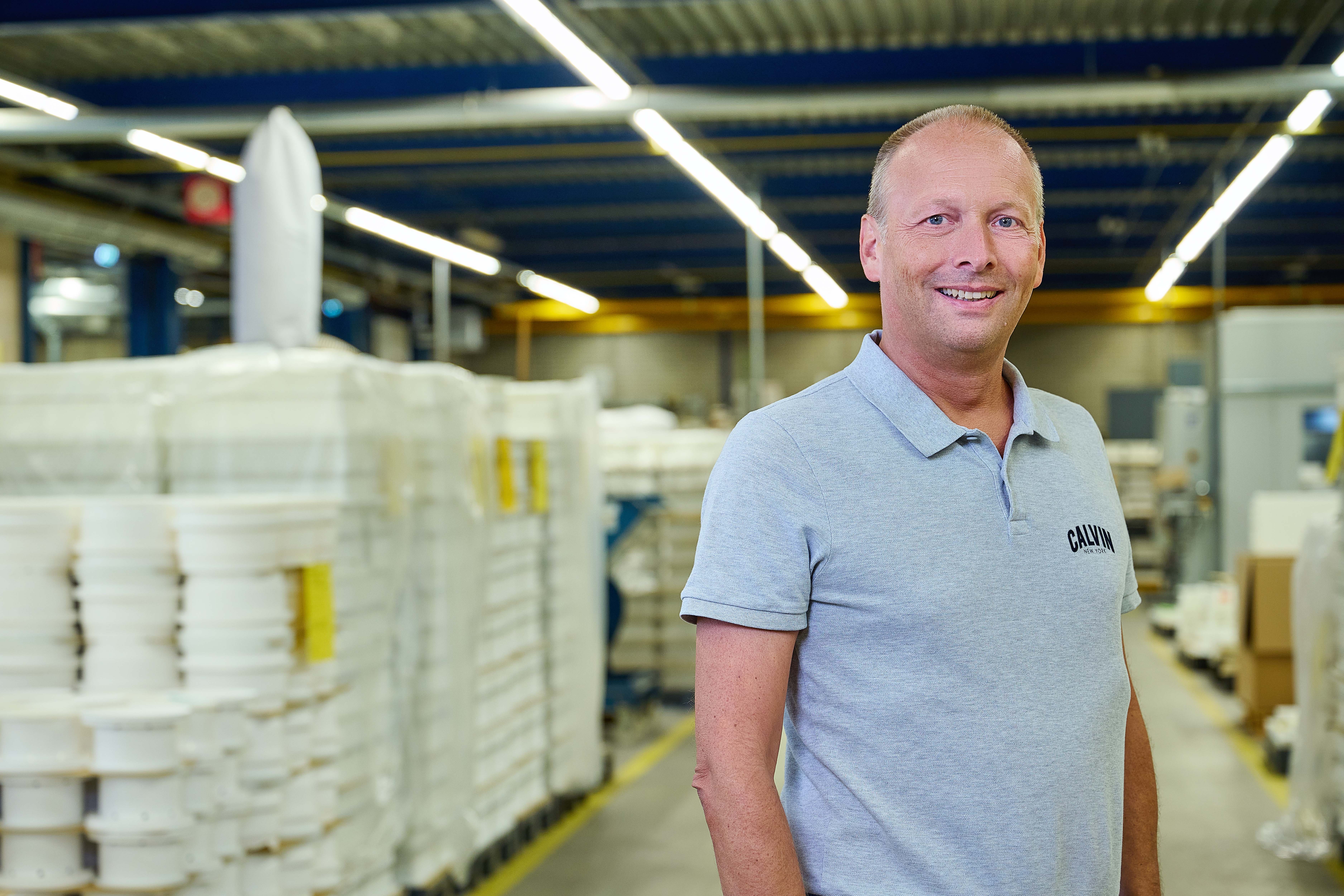 Erik Prins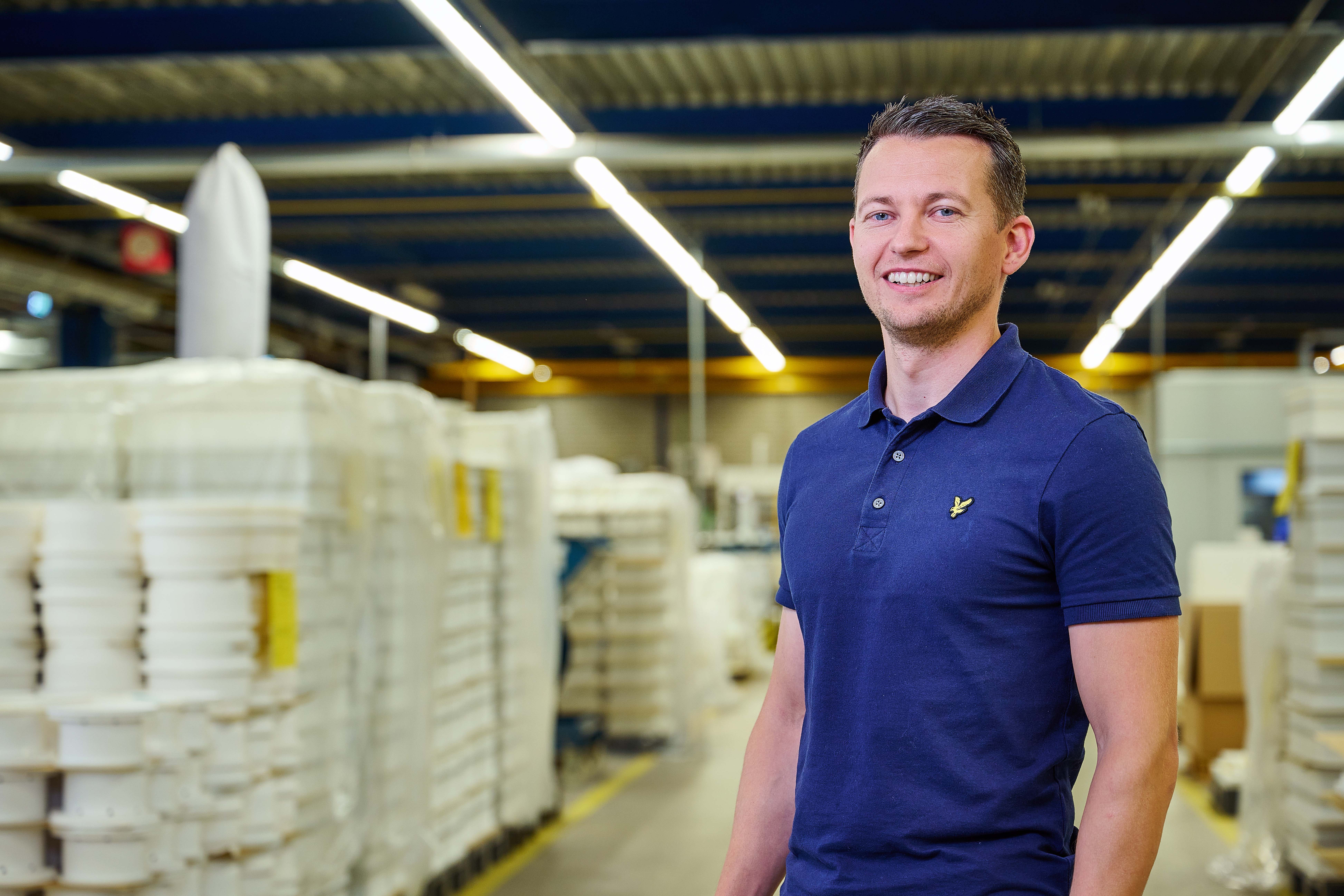 Almar J.C. Rienstra
A special business
'Salespeople are also Project Managers. We're responsible for control and if you encounter obstacles, we discuss the best solution with everyone concerned,' says Almar. 'I'm fairly new, so I join projects where I can. I often shadow Erik or Jan in order to gain experience.'
'It's important to establish a good relationship with the customer. We take that one step further: we provide advice on both our products and cheese production. Thanks to our extensive experience with cheese producers, we also have expertise in that area.'
'So, we are very involved in projects. If there are problems with our products on the customer's site, we visit them to support. Years ago, we supplied cheese moulds to a customer who later complained that there were cracks in the cheese. He claimed that it had to be down to the cheese mould,' Erik says.
He continues: 'I travelled to the customer's site to observe their process. When I was there, I noticed that the cheese was pressed with too much force in the first pressing steps, which damaged them. At first, the customer didn't believe me, but I explained that less pressure might be the solution and after a test, the problem was solved within a couple of hours. Simply by using less pressure on the cheese.' It's a good example of years of experience, adding value by supporting customers in case of problems.
Plenty to be proud of
Speaking of business success and personal experiences, there are plenty of things for the men to be proud of. 'I like the fact that we also focus on customers that manufacture plant-based products such as meat substitutes and vegan cheeses,' says Almar. 'Laude is already a well-known name in the cheese world. Our cheese moulds are used across the globe. With our capability and knowhow, we are able to serve in other areas as well.'
The fact that all employees at the company contribute to the results is also reflected in the way successes are celebrated. Erik: 'Every project is a reason for celebration, whether it's small or large. When we win a really big project, we organise cake or sometimes even a full buffet for all the staff.' Jan adds: 'We recently received an order from a customer that we supplied with cheese moulds in 1999. Those are great moments.'
New opportunities
There has been a lot of change within the company over the past 60 years. All communication used to take place on paper, by fax and even by telex. Nowadays, many meetings take place online. Looking to the future, there are plenty of opportunities for the market in terms cheese moulds, and new areas like meat substitutes and vegan cheeses. 'In the future, I think our role will focus also more on consultancy for colleagues at Tetra Pak, which is our parent company, having Sales Offices all over the world. This makes our reach much larger. So, besides direct contact with cheese makers, we will need to support our colleagues with technical knowledge more and more,' Jan replies.
One thing's for sure: the Sales department and Laude have plenty of opportunities and options ahead of them.
Back to list