60 years of Laude with Auke Rienks
Connection on all levels.
Laude's origins go back 60 years, to a cheese factory in the hamlet of Laude in the province of Groningen. Today, Auke Rienks is the company's Managing Director. We talked to Auke about the history of the factory, special times, anecdotes and Laude's people.
Cut from the right cloth
In the late 1950s, an engineer worked at the cheese factory in Laude. He came up with the idea of replacing the wood used for the cheese moulds with plastic. 'Together with the local blacksmith from Ter Apel, he set to work,' Auke says. 'They tested their invention in the cheese factory and the dairy industry got wind of it in no time. By the end of 1962, they received an order worth 60,000 guilders, which was a lot of money for those days.'
Initially, the moulds were manufactured by workers from Bertus Hidding's machine factory. 'He enabled the company to grow. The products proved to be a huge success. At first, they were plastic moulds with cheesecloths and in the 1970s they started producing cheese moulds without cloth, but with grooves and holes. These holes are the micro-perforations.'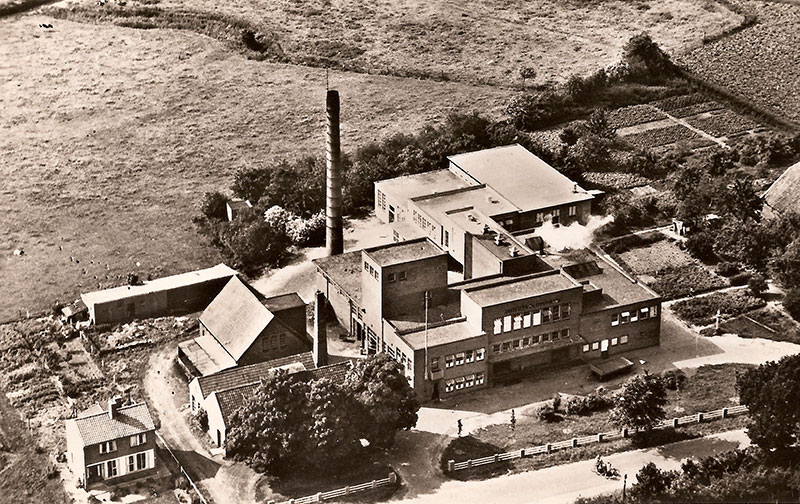 Factory takeover
In its early years, Laude was not as well structured as it is today. Auke says: 'Over the years, the company built up a good reputation in the market. The factory entered a stable phase in terms of production, but was otherwise disorganised. Mr Hidding had two companies and two sons. The idea was for each son to take over a company, but it didn't work out like that in the end. So, he decided to sell the lot.'
The factory was sold to a company where Auke's father and two partners were shareholders. That company already manufactured cheese-making equipment, so it was a logical addition to their assets. 'For a while, when I was still at school, the factory was run by a director. However, when the director retired, they had trouble finding a replacement. They eventually found a new director, but he didn't hang around long – just 14 days!' Auke says.
He continues: 'Someone did ask me if I wanted to take on the role, but I didn't want to at the time. I had only just finished school and wanted to gain more experience first. In the end, we did it by mutual agreement, on the condition that my father acquired the shares from his two friends. That friendship was more important than running a company together. This eliminated the chance of conflict.'
A growing family business
Auke came to Laude in 1991, and the company still belonged to his father in the early years. After his death, the company's shares were divided between Auke and his brother and sister. 'It stayed that way until 2016,' he says. 'In the meantime, the family had grown and we had children. At some point, the matter of my successor was raised. It could have been one of the children, but that would have involved the various interests of even more people such as nieces, nephews, brothers and sisters. Like our father, I could have bought my siblings' shares. Since we value our relationship so much, we didn't go down that route.'
At some point, they entered into discussions with the Swedish company Tetra Pak, which focuses on producing packaging and processing different products. 'Tetra Pak is also a family business and extremely customer-oriented. They are also active in the cheese production market. And so Laude was a nice addition to their business.'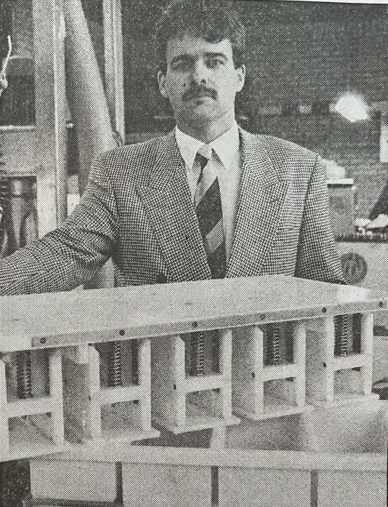 Rapid development
From the outset, Laude has seen rapid development – and still does. Auke: 'From the moment I arrived, we started building. We turned a fairly chaotic hall into an organised factory. We had our own machines, a professional mindset and we developed lots of things ourselves. As a result, hardly anyone in the world does the same things as us.'
One of the company's strengths is that not only does it produce cheese moulds – it also advises customers. As soon as a customer calls with a question or a problem, someone goes and visits them. This means that customers who placed the occasional order decades ago have also started to return.
'We are currently looking into new markets. We are developing products for manufacturing meat substitutes and even plant-based cheese. We continuously monitor the market and our own response to new developments. Tetra Pak utilizes a lot of plastic parts for their production equipment. For that reason, we're also looking into opportunities to manufacture those kinds of products. After all, we have the people and the machines at our disposal.'
The power of Laude
Laude has been around for 60 years now, and many of its people have worked here for decades. The secret lies in Laude's main strength: collaboration. Everybody has the same mentality: 'We're all equal and happy to help each other out. Together, we work on new ideas and find solutions to problems.
I find relationships really important as that's where our strength lies. You can see it in the canteen, for example: everyone takes a break at the same time and everyone is treated the same. Between 12 noon and 12.30pm, we invariably sit around as a group playing cards. Anyone can join in, which is great.' Finally, we ask about Auke's own future at Laude. 'When we were acquired by Tetra Pak in 2016, one of the conditions was that I had to stay for at least another three years. I'll stay as long as I'm still enjoying it,' he says, with a broad smile.
Back to list